First off, I have no experience with 3D-sculpting in a computer and do very little real life sculpting, mainly with green-stuff.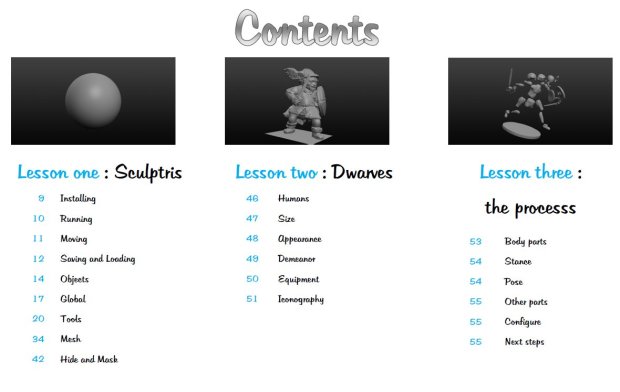 So this guide-book is very much written for someone like me, as it is a beginners guide on how to sculpt in 3D using free software.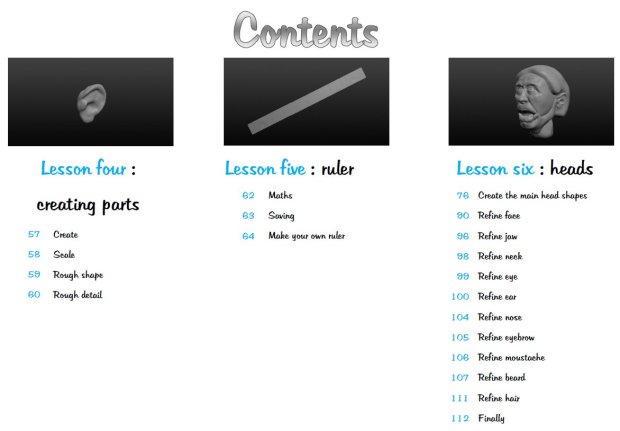 I began by downloading the free Sculptris software, as per instructions in the guidebook. Registering, downloading and installing took less than five minutes. Five minutes well spent, as it is.
Then I just followed the guide-book and started working through the examples.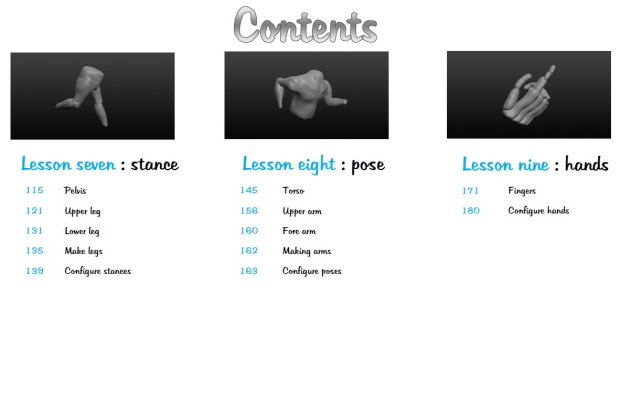 I must admit that I started with the examples, but the fun of it got me side-tracked for an hour, when I just doodled in three dimensions. Dear me, it was really fun.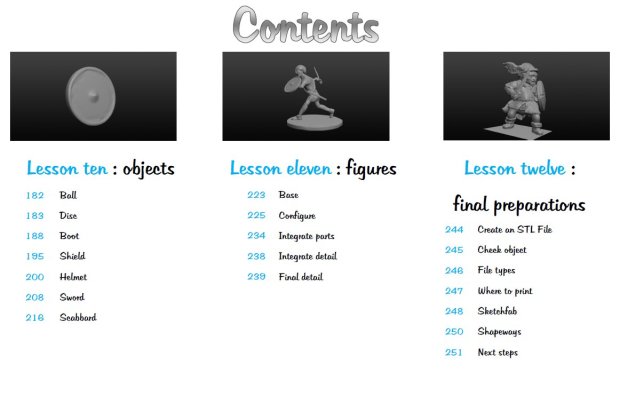 After the first exhilaration I went back to the guide-book and went through more of the examples.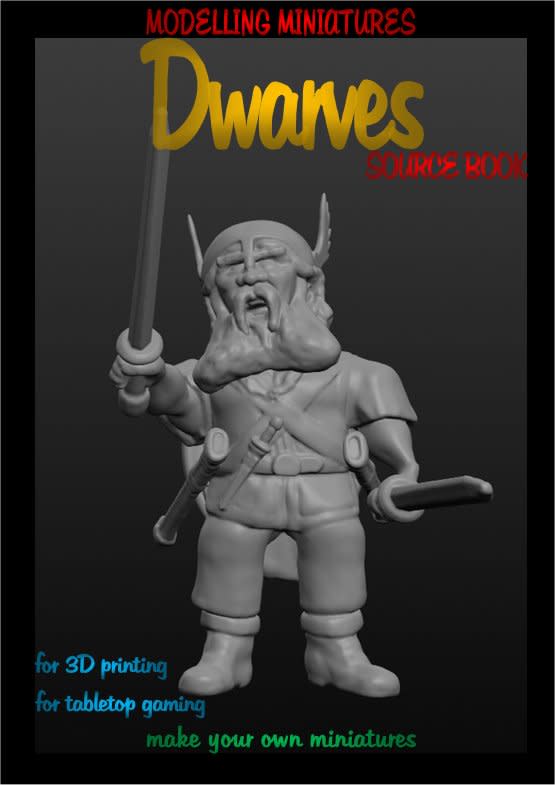 And it is not that hard! (Well, at least not the basics) It is actually possible to create stuff. I sure wouldn't print anything I've made so far, but I see a future where I might actually produce a stl-file and load it into my printer.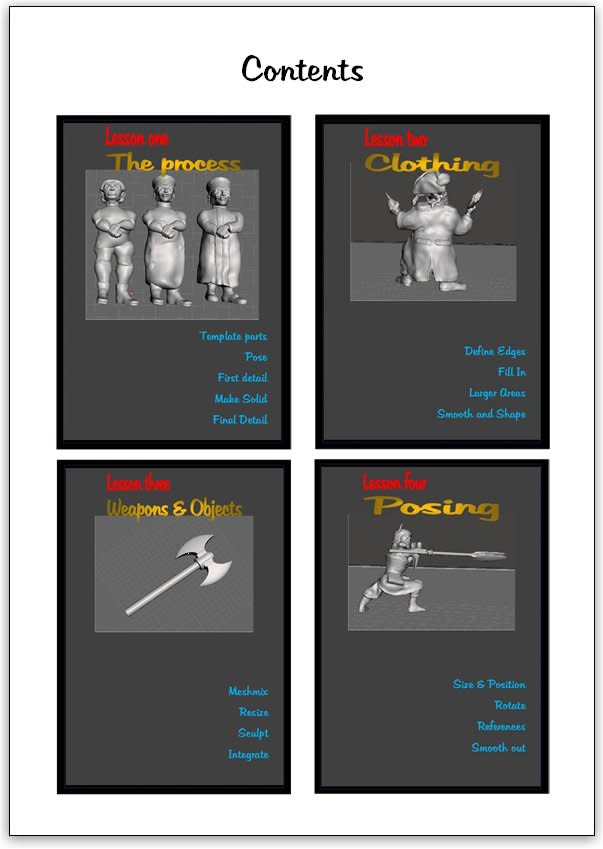 I haven't gone through it all yet, mainly because I'm fully occupied with far too much work at the moment, but I'm slowly but surely going through the book. It's lots of fun and one thing is absolutely sure – there is no way I would have done anything 3D-sculpting without a lot of help to get started. With this guide-book I got just that help.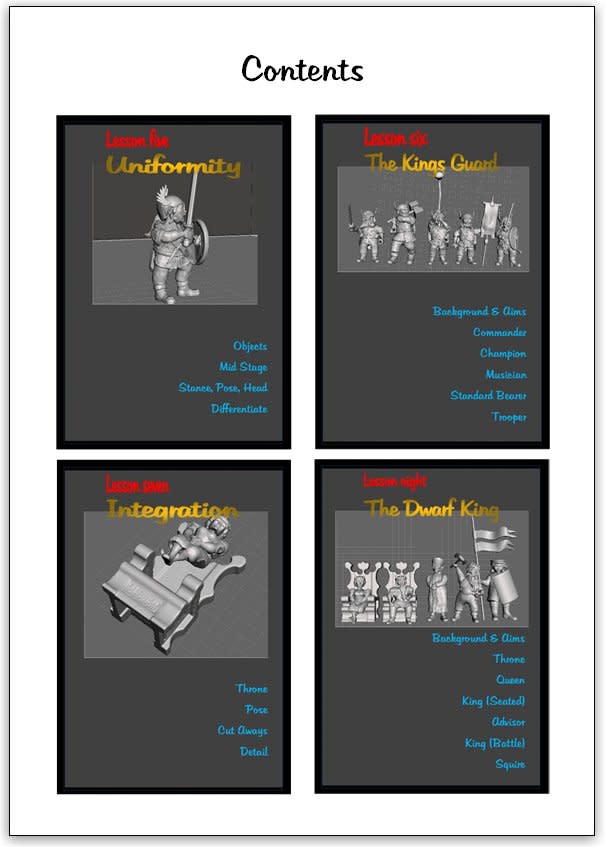 Great stuff, indeed. It's a must buy if you want to try 3D-sculpting but have no, or limited, experience, as it will kick-start your efforts and flatten the learning curve significantly.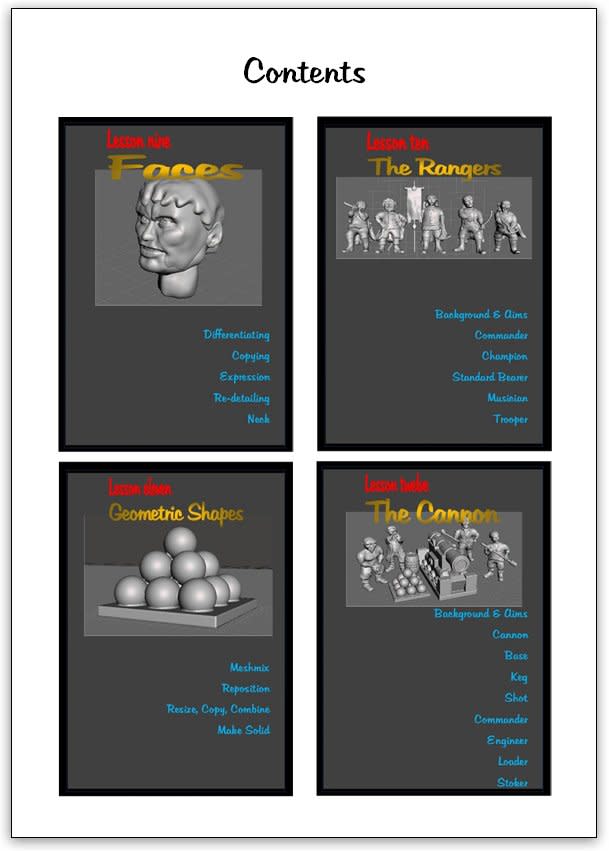 You can get this book and its sequel for only £15, as it is part of Steve Hampson's newest kickstarter. With the two books are also files for the figures you've worked with, meaning you'll get a bunch of printable minis as part of the deal. Then you will also get two stl-advent-calendars, bringing a haul of stl-files each day from December 1 to 25. What's not to like?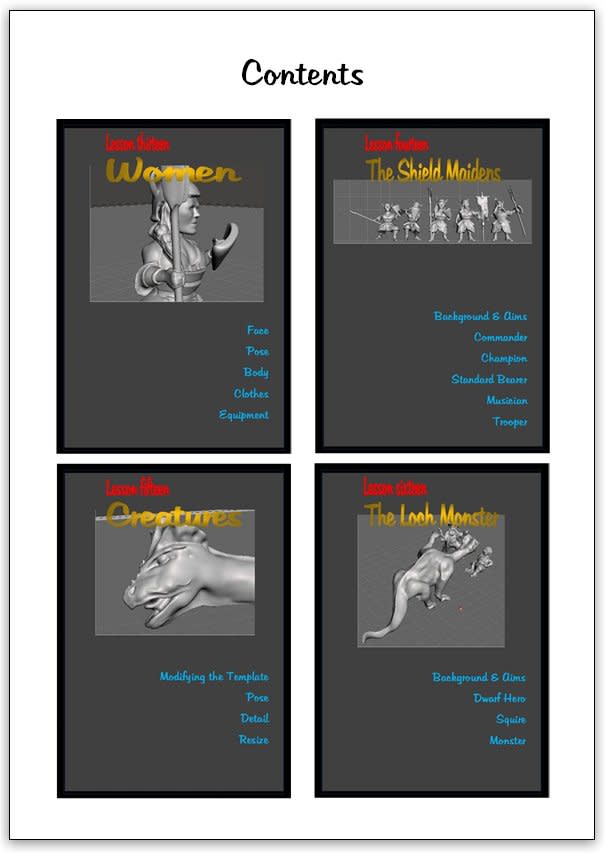 You're in a bit of a hurry though, as the kickstarter closes on November 19, 2018.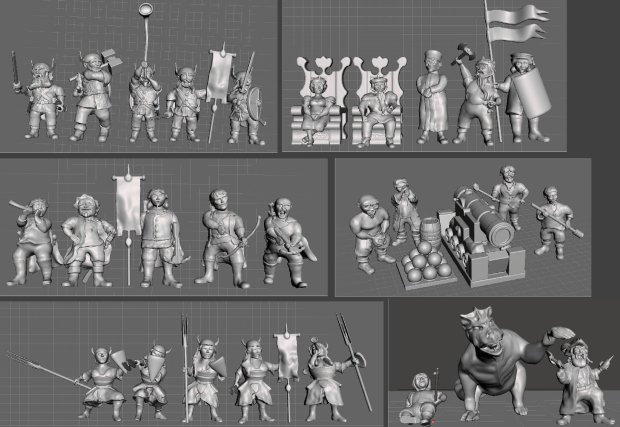 Disclaimer - I got my copy of Modelling Miniatures as a review copy.